Molded Dash Kits
Our molded dash kits are thermoformed with high-performance ABS and precision cut by 5-axis CNC rotor to fit perfectly overtop of, and fully cover, all the contours of a factory part.
3M™5849 primer-less adhesive is attached to each piece in a molded dash kit for maximum bond strength and easy 'peel & stick' installation.
To style your molded dash, we offer the finest selection of woodgrain and sport finishes available.
While molded dash kits cost considerably more to engineer and manufacturer than our regular dash kits (which are perfect for most vehicles), there are some vehicles with heavily contoured factory parts that simply look better with the full coverage of a molded dash.
Not only does B&I offer the largest selection of 3D dash kits in the world, we are the only manufacturer in North America actively developing new molded kits for the automotive aftermarket.
To create the ultimate luxury interior, consider adding our wood steering wheel to compliment your molded wood dash.
Premium Features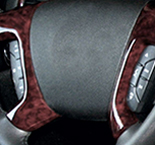 Factory TruFIT™
Our molded dash kits are meticulously engineered for a true factory fit, wrapping around all the contours of even the most complicated shaped parts.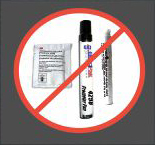 3M-5849™ Primer-Less
Simply the best foam adhesive. Features maximum bond-strength, built-in adhesive primer and, dash pieces can even be re-positioned during installation for a perfect fit!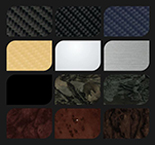 Exclusive Finishes
Our extensive finish offering for our molded dash kits include real-like woodgrains, carbon fibers, camo colors and even custom paint-code matched finishes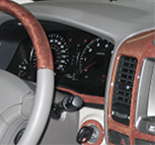 Finish Consistency
Because we manufacturer all of our products, when combining interior products, such a molded dash kit and steering wheel, the finishes match perfectly.
Factory TruMATCH™
Our proprietary color matching system allows us to consistently produce accurate factory matches on our 3D dash kits.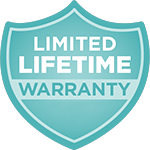 Lifetime Warranty
B&I molded dash kits are backed with a limited lifetime warranty against manufacturer defects in material and workmanship.
WHY BUY A MOLDED DASH KIT?
Create A more Luxurious & enjoyable driving experience
Increase appeal & value of your vechicle
Bring life to your plain, stock interior
Renew your old, warn or damaged factory parts